Job Vacancies for Field Worker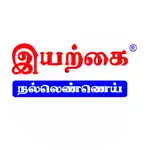 Sales Man (Field Work)
Sri Thirupathi Traders
Madurai, Anuppanadi, K. PUDUR, Kappalur, Madurai North, Madurai South, Melur, Otthakadai , Pasumalai, Peraiyur, Sellur, Simmakkal, Teppakulam, Tirumangalam, Thiruparankundram, Uranganpatti, Usilampatti, Vadipatti, Villapuram, Andipatti, Bodinayakanur, Chinnamanur, Cumbum, Gudalur, Periyakulam, Theni.....

View More
தனியார்
Start date : 25-05-2023
End date : 25-06-2023
Is Field Worker your dream job? If yes, then visit our Nithra Jobs site where you can find recent job openings. Sri Thirupathi Traders has announced a job vacancy for a Field Worker in Madurai . Both fresher and experienced candidates can apply for this role. Just upload your resume. The company will contact you immediately after verifying your details. Even you can contact or mail the company if you have any queries. Hurry up! Don't waste your time. Only a few days are left to apply for this job.
முகவரி
Sri Thirupathi Traders, Virudhunagar - 626001.
தகுதி
HSC (12th), Any Degree
அனுபவம்
Both Fresher and Experience 0-2 year(s)
வயது வரம்பு
20 வயது முதல் 25 வயது வரை
திருமண நிலை
Both Married and Unmarried
சம்பளம்
AS PER COMPANY NORMS
திறன்கள்
Communication Skills, Customer Service
விண்ணப்பங்கள் வரவேற்கப்படும் இடங்கள்
Madurai, Anuppanadi, K. PUDUR, Kappalur, Madurai North, Madurai South, Melur, Otthakadai , Pasumalai, Peraiyur, Sellur, Simmakkal, Teppakulam, Tirumangalam, Thiruparankundram, Uranganpatti, Usilampatti, Vadipatti, Villapuram, Andipatti, Bodinayakanur, Chinnamanur, Cumbum, Gudalur, Periyakulam, Theni..... View More
மற்ற விபரங்கள்
* மேலும் பணிகளை பற்றிய உங்களின் அனைத்து சந்தேகங்களுக்கும் 9486029499, 9659462999 என்ற தொலைபேசி எண்ணிற்கு தொடர்பு கொள்ளுங்கள்.
Job ID : 697195
---