Job Vacancies for Manager in Madurai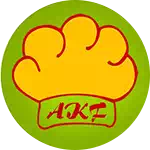 Purchase Manager
Aseer Kitchen Metal Works
தனியார்
Start date : 24-01-2023
End date : 25-02-2023
Are you from Madurai who are looking for Manager? Here, Aseer Kitchen Metal Works searching for the perfect candidate for this role in Madurai. If you are from other districts, you can also apply on Nithra jobs. Our site offer you a number of job vacancies with complete details about start and end date for application. Applicants can register if they have any degree in the relevant field. Fresh graduates and experienced Manager candidates can benefit from our site. Search and apply now before the job openings ends!
முகவரி
AFK Commercial Kitchen Equipment, No: 1, Happy Man Nagar, Four Way Track, Madurai - 625006.
அனுபவம்
Both Fresher and Experience 0-2 year(s)
திருமண நிலை
Both Married and Unmarried
திறன்கள்
Interpersonal Skills, Communication Skills, Purchase Skill, Stock Management
விண்ணப்பங்கள் வரவேற்கப்படும் இடங்கள்
Madurai, Anuppanadi, K. PUDUR, Kappalur, Madurai North, Madurai South, Melur, Otthakadai , Pasumalai, Peraiyur, Sellur, Simmakkal, Teppakulam, Tirumangalam, Thiruparankundram, Uranganpatti, Usilampatti, Vadipatti, Villapuram
மற்ற விபரங்கள்
* Hindi Language Must, Purchase Knowledge Must. மேலும் பணிகளை பற்றிய உங்களின் அனைத்து சந்தேகங்களுக்கும் 8754388899, 9894770018, 8248726737 என்ற தொலைபேசி எண்ணிற்கு தொடர்பு கொள்ளுங்கள்.
Job ID : 672661
---