Top 10 Paying Jobs in Tamilnadu
In this article, we are going to discuss the Top paying jobs in Tamil Nadu. Many graduates and students are waiting to get the job with a higher salary. In recent days, students get struck about their careers and they aim for a high salary package which motivates them to reach the next level in the profession. Some other factors like creativity and knowledge with smart work also let them to get high salary /high pay. We hope below given the highest paying jobs in Tamil Nadu will take you to select the right path.In previous years people focused only on job roles such as a doctor, engineer, teacher, lawyer, and judge as high paying jobs, but now various new jobs have opened up and there is high purpose and salary than you expect. In today's world, everything is under technology and new inventions and techniques rule everywhere. Job seekers with more creativity and technical knowledge are hired with High Salary jobs in Tamil Nadu.
Table of Contents
We even discuss about the best high-paying jobs in Tamilnadu 2022 in various sectors, government, private, and abroad. Some of the Best paying jobs in TamilNadu include Software Developer, Architect, Pilot, Data scientist, Medical coding, Graphic designer, Doctor, Chartered accountancy/accountant, Digital marketing, Web developer, Business management, Web developer, aeronautical engineer, Chef, IT workers and even more jobs are paying with high salary. Here we elaborately discuss the Top 10 High paying jobs in TamilNadu.
1. Pilot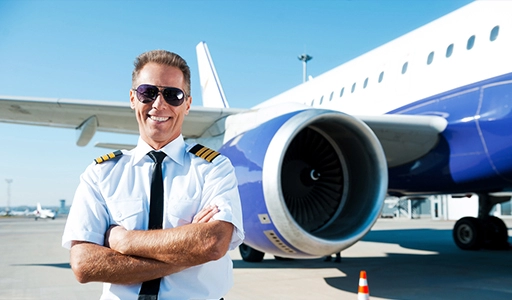 Pilots have more scope there are different kinds of pilots like the private jet pilots, commercial pilots, cargo, and airline pilots with a minimum salary of 1 to 3 lakhs per month. Many commercial flights and private jets in Tamil Nadu hire for Pilots every year. It has more scope and one can easily enter into the government job as a pilot with more salary with accommodations
2. Doctor
The Doctor's profession is the leading job with many tasks. Unlike other job roles, it has even more responsibilities. Private hospitals and government hospitals in Tamil Nadu need their support so they are hiring them with high pay. Numerous divisions in Doctor include Cardiologist, Orthopedics, Veterinarian, gynecologists, Dentist, Dermatologist, etc paying a high scale of nearly 1 to 2 Lakhs per month.
3. Software Developer
Software developers have the role of designing, creating, and developing new software every day. In Tamil Nadu there are many smart cities having professional IT parks, Software solutions to develop software for mobiles, devices, desktops, and apps every year the companies are selecting the candidates for the highest Paying Jobs in Tamil Nadu with the expected salary of 50k per month.
4. Navy Officer
The Navy officer role is the best paying jobs in TamilNadu plays a major role in the coastal regions providing protection and navigating the submarines, and ships and in the in-charge of exporting and importing goods. They are under State and Central government duties getting 70k to 1L pay with the allowance.
5. Architect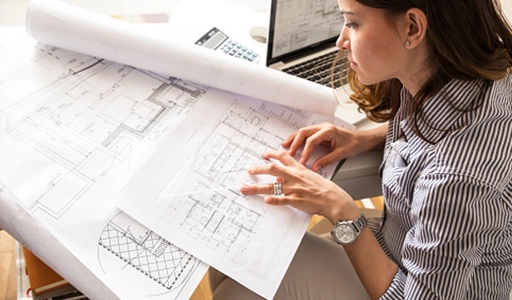 As housing, industries, and corporate companies grow the role of the Architect also growing day by day. The architect has different tasks for planning construction for Hotels, Bridges, restaurants, public schools, colleges, and so on. Government jobs for Architecture are huge with a salary package of 60k to 1L per month.
6. Chef
People are craving for delicious foods every day. The chef is the major reason for the variety of dishes. There are huge vacancies for chefs in many hotels and restaurants, five-star hotels in Tamil Nadu with an average salary of 50k per month.
7. Professor
Professor jobs have huge responsibilities with dignity. It was the best salary jobs in Tamil Nadu with 50 to 60k per month. Many private and government jobs at colleges are hiring professors in various subjects like Arts, Mechanical, and Civil engineering, Medicine, Law, Costume designing, and Visual Communications, and other departments in the educational field are running only because of Professor jobs.
8. Digital marketing
Digital marketing is powerful online advertising and marketing method to promote a company's brand,and products. There are various marketing techniques like SEO, PPC, and email marketing. The Digital marketing field has huge scope in this digital world.
9. CEO
The Chief executive officer is the high positioned role player in the office or organization they gave more effort into bringing the company's position to the first level. As they are in a high position they are provided with minimum high pay of 2L to 3L per month.
10. Computer Engineer
Everything is systematic in the present life and has even more scopes in the future. They play a vital role in making, and developing programs, software development companies/ App and mobile development, Hardware shops, Defence and research, Banking, etc are running with the help of Computer Engineer. They are not only in Tamil Nadu and worldwide with high salary packages of 1 TO 2Lakhs per month.
Conclusion:
Many more jobs are provided with high pay in Tamil Nadu. If you are struggling where to find those jobs be calm Nithra Jobs is there for you, here you can get all kinds of jobs from basic to professional work. Aspirants who have completed their graduations yet finding difficulties to get their jobs can now register on Nithra jobs and explore tremendous job offers that were available in Tamil Nadu. All kinds of jobs and government notifications are regularly updates on Nithra Jobs for you. Private and Full time jobs are enormous in Nithra Jobs. The more special feature of the site is you can select your jobs according to your locations. Candidates can choose the jobs in their desired districts in Tamil Nadu. Make use of these wonderful job offers and get your lovable jobs as soon as in Nithra Jobs.
---